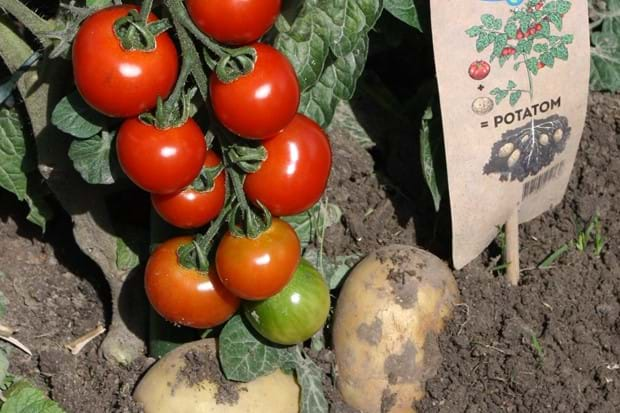 Try Potatom!
With the Pick-&-Joy® Potatom you get tomatoes and potatoes on one plant. Isn't that magic? 
You buy the plant as a semi-wash product, that means a small plant of about 40 cm height without fruit. You can plant this plant in a large pot, in a small greenhouse or in your vegetable garden and grow it until, after a while, delicious cocktail tomatoes begin to colour. You can start enjoying your own tomatoes. At the end of the summer, you can also harvest potatoes. Enjoy your meal!
Check out the extensive step-by-step plan for the best results!